Repair and Prevent Severe Damage
The D'Serv mission is to equip service providers with an effective all natural hair care system that is designed to restore, reconstruct and rebuild the hair-bonds, while using key ingredients responsible for creating an optimum environment to promote hair growth.
LEARN MORE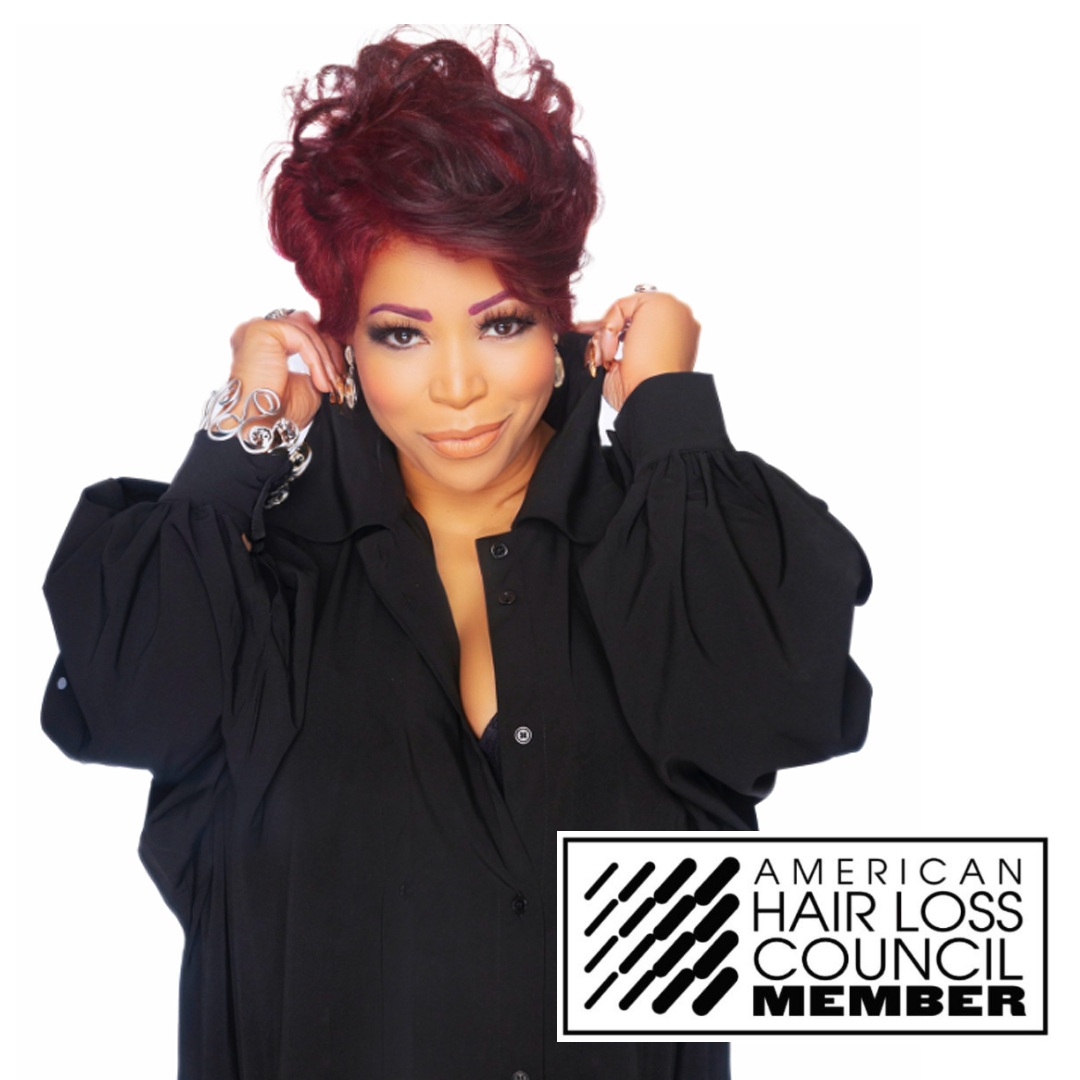 Coach Angela Brown
Our Healthy Hair Coach and Founder, Angela Brown, is a member of the AHLC. She continues to find ways to help as many people as possible restore their hair and achieve their healthy hair goals.
About Us
D'Serv Products Stopped Her Hair From Shedding!
This client was able to get color and add protein! Her hair stopped shedding!
Client Testimonials
I am a senior female with female pattern baldness. Also diagnosed with CCCA. I purchased this bundle with high hopes that I could be helped when all my previous dermatologist experience was a great let down. The bundle is working. How excited I am. I am still a work in progress because my hair loss is so severe. I will continue on with these products because they work.

Evenia Y.
I absolutely LOVE this entire line of hair products and recommend it to anyone that is struggling with hair loss and/or dry/brittle or damaged hair! My hair is healthier, growing and feel AMAZING!!! THANK YOU, D'SERV!!!!

Toya P.
D'Serv Satin Moisture Shampoo and Silk Milk conditioner are the best I have ever used. My hair was shedding like crazy, not any more. I went from a relaxer to natural hair with out doing the big chop.

Joyce
Started using this Product about a year ago, and the Product is everything and more!!! Love, Love the Product. Thank you caring and sharing your Product!!!!

Betty W.
I love the Elixir Oil. It has so many uses. I use it on my scape to relieve itching and on my hair to smooth the ends and add shine. And it works well as an hot oil treatment when I condition my hair. It makes the hair more manageable to comb and it doesn't take a lot of the product.

Candace